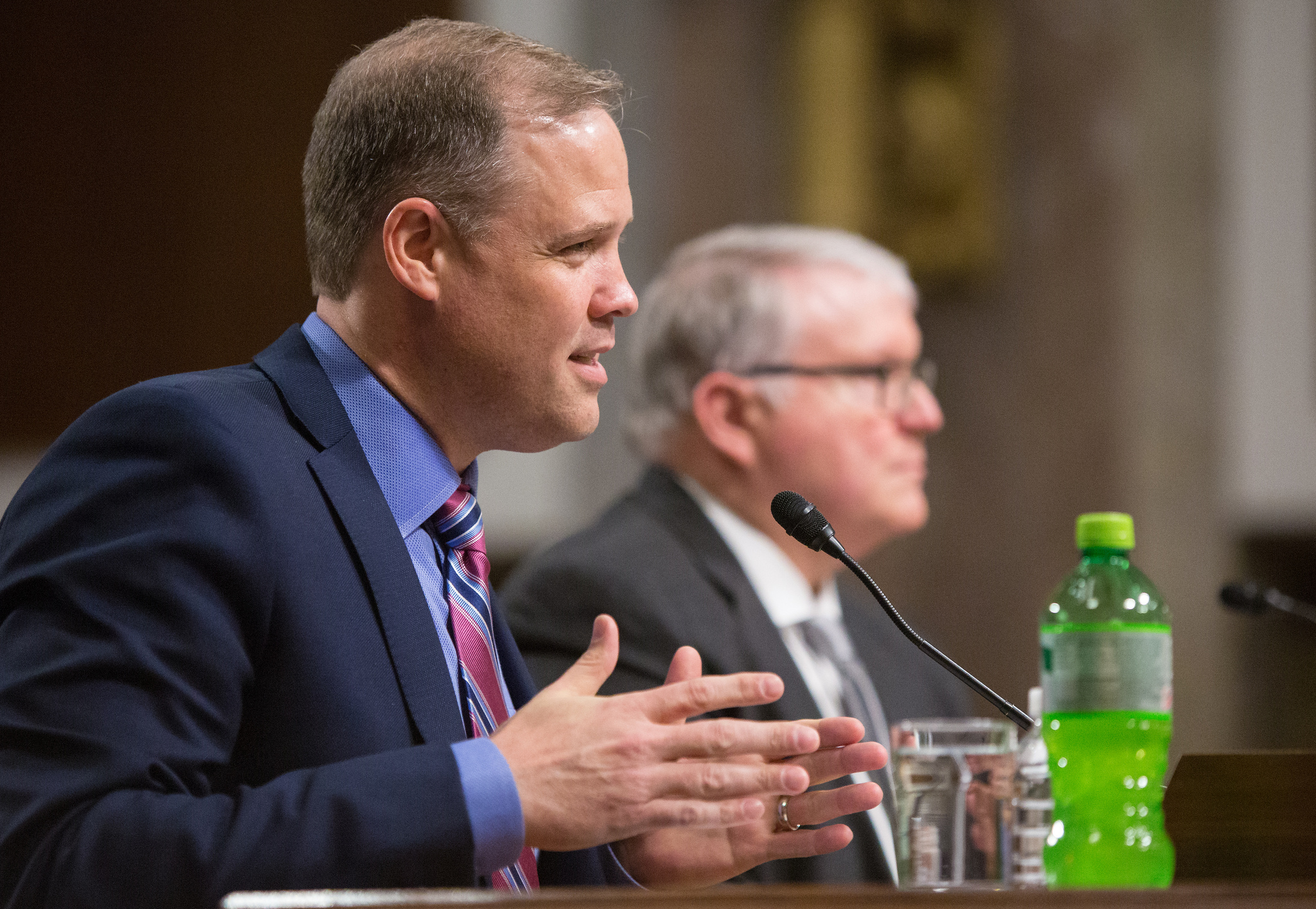 Veteran.
Public Servant.
Diet Mountain Dew Drinker.
Join aerospace's most exclusive club honoring NASA's esteemed Administrator.
We believe there's no one better to launch American astronauts on American rockets from American soil.
The Origin Story
In April 2018, NASA came under the stewardship of its 13th Administrator, former House Representative James Frederick Bridenstine. In just a short period, "JB" (an endearing nickname coined by our guest Jason Davis on episode 9) has transformed NASA and had a tremendous positive influence on science, exploration, and commercial space.
---
At the Off-Nominal Podcast, the hosts Jake Robins and Anthony Colangelo, along with their listeners the Anomalies were quick to recognize JB's impact. The idea of a Jim Bridenstine Fan Club grew organically but was solidified in August 2019, when one bold listener, Kevin, produced the original batch of Jim Bridenstine Fan Club pins.
In a meandering narrative of circumstance, luck, and sheer determination of listeners like Stan, the pins made their way to the International Astronautical Congress in Washington DC that fall. There, they got the attention of the Administrator himself. The story is told in full on Episode 24 of the podcast.
In May of 2020, after furious demand, the official Jim Bridenstine Fan Club was launched. The following month, Jim joined Jake and Anthony on the podcast to talk about his life before NASA, including his time in the Navy, as a museum curator, and an investor in the Rocket Racing League.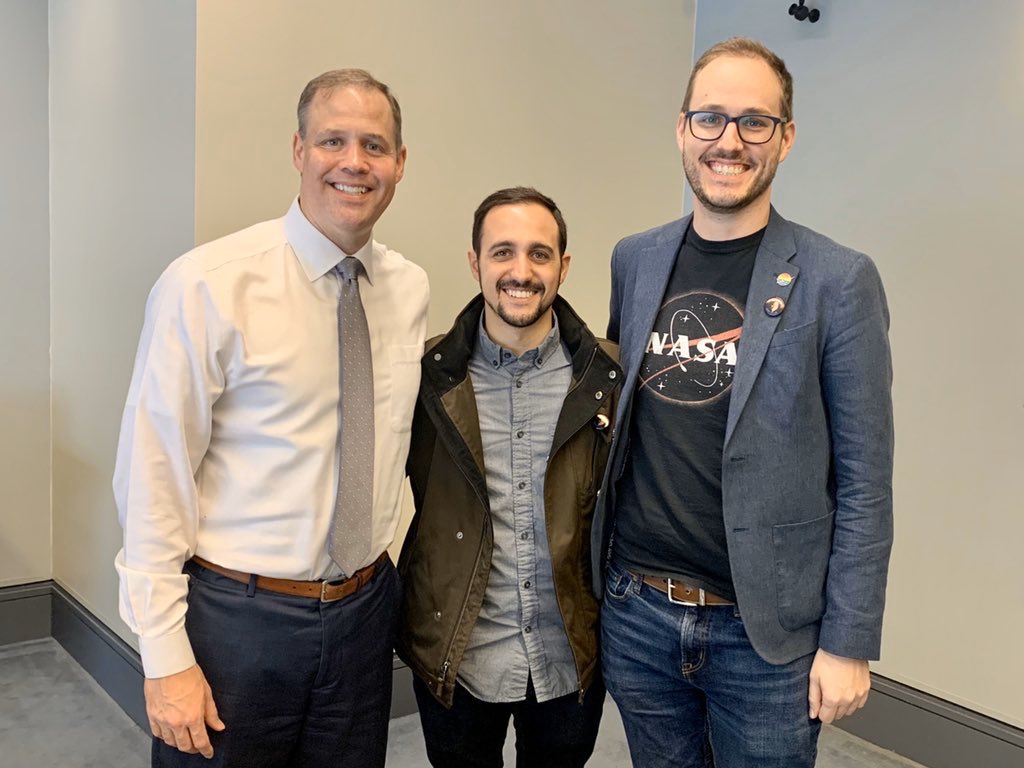 Become a Member
Join the Jim Bridenstine Fan Club today! For just $10, you'll get a legendary JBFC pin and a membership card with your unique member ID and print run.
Pair your membership with a t-shirt and/or mug to complete the whole set.
Testimonials
"There is no club more exclusive, rewarding, and important than this."
"This club is hot straight and normal."
"Wait are you the pin guys?"
"Cease and Desist."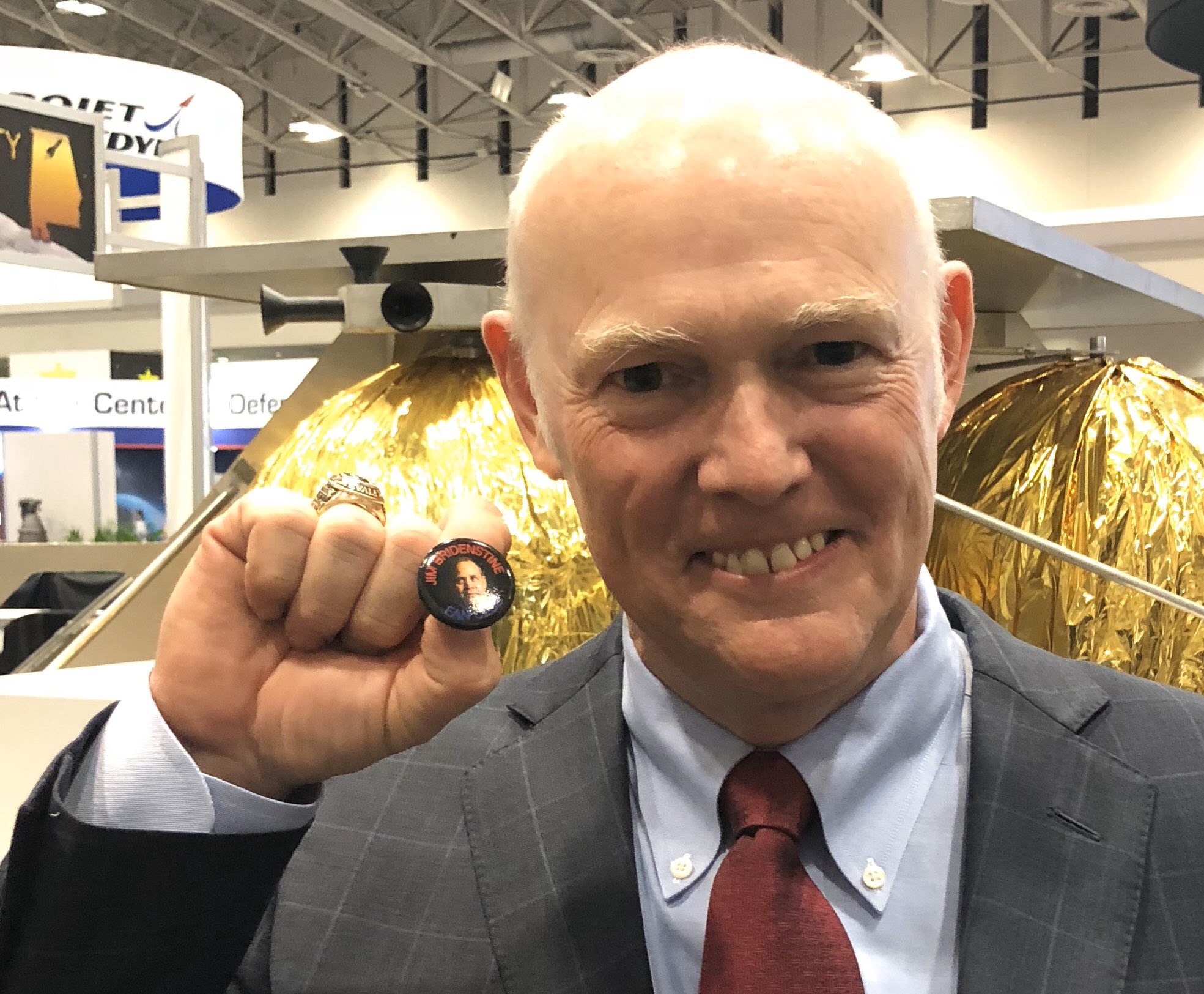 Thanks
This fan club owes its thanks to many. They are listed here in no particular order and in some likely incomplete way.
Bettina Inclán, for beliving in some way that we were worth meeting.
Gary from Lockheed for introducing us to Bettina Inclán.
The attendees of IAC 2019 for ensuring the original JBFC pins spread like a dank meme.
Anomaly Stan for being the first to show JB the pins.
Anomaly Kevin, for the pin idea and for bringing Jake the original batch at the Seattle Meetup.
All the Anomalies, for their unending support and for making our jobs amazing.
And of course, to Jim Bridenstine for being generally cool and shaking up NASA in a good way.